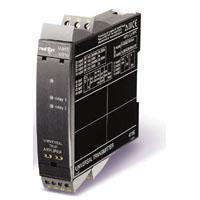 Specifications:
Universal Input, Process, mA DC, VDC, TC, 100 (RTD, Potentiometer, and Linear Resistance)
Universal Power Supply, 21.6 to 253 VAC/ 19.2 to 300 VDC
3-way Isolation (Power/Signal/Output)
Choose Setpoints and/or Analog Output Models
Programming/Display Module (PGMMOD)
Programming Available in Seven Different Languages
Accessories
Click on the accessory types below to view accessories related to this product.
Document Downloads:
Product Manual
Installation Guide
Dimension Drawing
Online purchasing is not available in this region. Please click here to locate a Red Lion distributor in your area.
This product is currently unavailable for online purchase. Please contact Customer Service at +1 (717) 767-6511 or customer.service@redlion.net for more information.