New Communication and Connectivity Modules Provide an Integrated Solution for Diverse Industrial Environments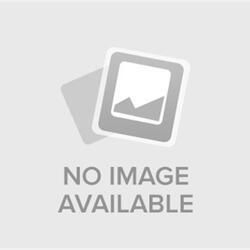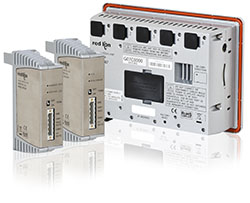 York, PA – July 8, 2014 – Red Lion Controls, global experts in communication, monitoring and control for industrial automation and networking, today announced that it has expanded its Graphite® series of Human Machine Interface (HMI) operator panels with two new plug-in communication modules. Designed for use with Graphite HMIs, which already support more than 300 major industrial protocols, the CAN and J1939 modules provide the communication and connectivity customers need to add powerful HMI functionality to their systems.
Red Lion's new communication and connectivity modules allow customers to leverage the Graphite host to integrate CAN and J1939 protocols into a single solution. Originally developed for in-vehicle networking of passenger cars, the CAN and J1939 protocols are also used for heavy-duty construction vehicles, trains and rail vehicles, maritime equipment, engine controllers and in building automation applications such as lift control, embedded door controls and HVAC equipment. When added to Graphite HMI operator panels, these modules remove the need for external communication gateways, saving time and money by simplifying the programming and installation costs.
"From factories to extreme remote locations, Red Lion's highly successful Graphite series is the industry's first rugged HMI to allow customers to easily connect, monitor and control processes across a broad range of industries," explained Jeff Thornton, director of product management at Red Lion Controls. "With this expansion, we're adding a new chapter of modular functionality to our Graphite offering. Our CAN and J1939 modules give customers a wider range of integrated communication solutions to address varying requirements both today and tomorrow."
Launched last year, Red Lion's Graphite HMIs offer a built-in web server that enables users to monitor and control applications via PCs, tablets or smartphones. SMS text-messaging and email alerts provide early warning of process issues, which helps avoid costly downtime. In addition, protocol conversion lets programmers select 13 or more simultaneous protocols from a list of over 300 to seamlessly integrate disparate devices such as PLCs, drives, barcode readers and panel meters.
Click here for more information on the Graphite series.