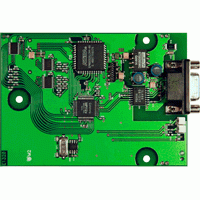 Specifications:
Multi point interface option card for G3 operator interface terminals
Adds MPI Multi Point Interface Connectivity to any G3 Operator Interface
Powered by the G3 Operator Interface
Installation and Connection Hardware included with Card
Document Downloads:
Product Manual
Online purchasing is not available in this region. Please click here to locate a Red Lion distributor in your area.
This product is currently unavailable for online purchase. Please contact Customer Service at +1 (717) 767-6511 or customer.service@redlion.net for more information.