There's a major shift happening in the Industrial Internet of Things. Are you ready?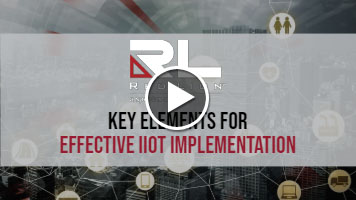 In years past, data collection in manufacturing facilities and remote locations was extremely limited. Specific information was gathered from a particular piece of equipment (or process) to monitor (or improve) a single operation. Think of it as thousands of employees continuously running around collecting data on clipboards from legacy equipment and manually feeding information into an analysis tool. 
The cloud-based IIoT platforms of today have changed everything. 
There is no longer a barrier between discrete data points or individual application intelligence. Instead, good count data can be used to improve Overall Equipment Effectiveness while also reducing loss and waste. That same data set can improve production efficiency and compare difference between production shifts. 
But all of this possibility doesn't mean your organization wants—or needs—to invest in all new sensors, networking solutions or data-gathering devices. Instead, you want to leverage what you already have while leveling it up with the latest IIoT protocols to build a feedback loop for all actionable data. 
That's where Red Lion Controls comes in.
IIoT-ready solutions from Red Lion help you meet the immediate promise of the industrial internet of things with an eye toward complete industrial IoT security and reliable process automation. The best part? Red Lion can accomplish these ambitious goals by gathering data from both new and legacy devices throughout your facility.
Let the IIoT experts at Red Lion help you choose IIoT solutions for maximum ROI as well as flexibility for the future.
Today's floor communication protocols should be able to transmit data in a cloud environment, even when network connections are constantly dropped. They should also offer consistent, robust security and easy scalability. The cellular network medium is proving to be highly reliable and secure, offering traditional data encapsulation like VPN tunnels, as well as more advanced methods to secure data like private access point names (APNs) or Software Defined Networking (SDN).
THE RED LION IIOT ADVANTAGE
Red Lion IIoT products and industrial devices are rugged and reliable, built to withstand harsh environments for remote asset monitoring. Highly integrated, innovative data gathering and analysis features will help your organization develop cyclical processes to ensure operational improvements and continuous cost reduction.
Red Lion solutions connect many different devices, including legacy equipment, and get them to "talk" with each other in a way that they could not before.
Improve efficiency. Gain a competitive advantage.
Get started with Red Lion IIoT implementation today.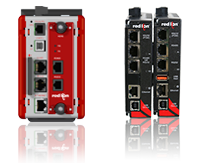 Designed to act as the factory floor hub for industrial data collection and management, Red Lion's
Data Station Plus
provides protocol conversion, data logging and remote machine access via a built-in web server. 
Learn More.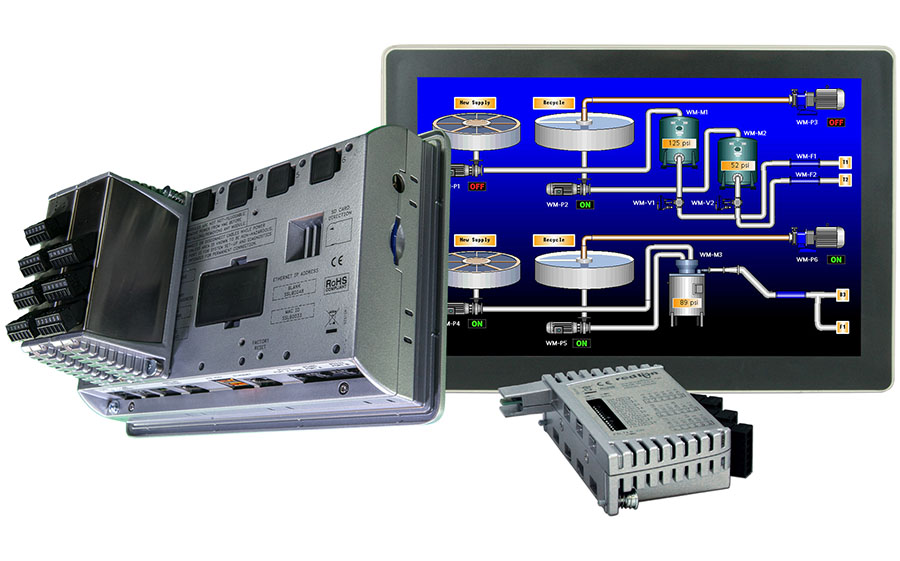 Red Lion's
Graphite®
platform is comprised of the industry's first rugged
HMIs
and
controllers
to combine I/O modules with protocol conversion, data logging, web-based monitoring and IEC 61131 control capabilities. 
Learn More.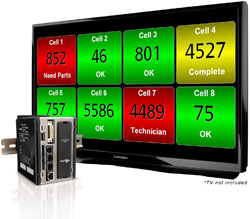 Red Lion's
ProducTVity Station
is a ready-to-deploy plant floor visual management system that displays real-time Key Performance Indicator (KPI) data and Andon messages on large televisions to drive efficiency. 
Learn more.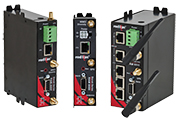 Red Lion's Sixnet® series
RAM® cellular RTUs
provide a secure all-in-one platform that offers unmatched reliability for the remote monitoring and control of field-deployed oil and gas assets.
Learn More.