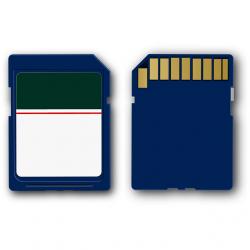 Specifications:
SD Card - Configuration Recovery Device
128 MB Secure Digital SD Card
Configuration Recovery Device
Industrial Rated Temperature
For use with N-TRON®'s 709FX, 710FX2, 711FX3, 712FX4, 714FX6, 7010TX, 7012FX2, 7506GX2, 7506GX2-SX, and 7506GX2-LX-10 model products
Document Downloads:
Data Sheet
Online purchasing is not available in this region. Please click here to locate a Red Lion distributor in your area.
This product is currently unavailable for online purchase. Please contact Customer Service at +1 (717) 767-6511 or customer.service@redlion.net for more information.