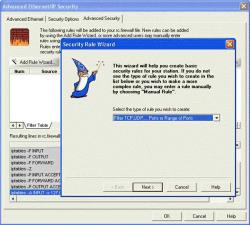 Specifications:
Fully compliant with DNP V3.00 Subset Definition Level 2 and contains many Subset Level 3 features and some functionality beyond Subset Level 3. Refer to the DNP Device Profile Document for a complete list of supported commands and capabilities.
Flexible and easy-to-use configuration tool that is fully integrated into the Sixnet® I/O Tool Kit
Supports DNP3 protocol over Ethernet and serial ports
I/O to DNP objects mapping for any I/O type
Event generation and attributes (Class) for every mapped DNP Object
Unsolicited message generation for event reporting (configurable)
Event generation (min. scan time 20 ms) and time-stamping at 1ms resolution
Full run time debugging and message output tracing to a file or terminal
Complete user manual with DNP Device Profile Document
Online purchasing is not available in this region. Please click here to locate a Red Lion distributor in your area.
This product is currently unavailable for online purchase. Please contact Customer Service at +1 (717) 767-6511 or customer.service@redlion.net for more information.