Submitted by admin on Fri, 2015-11-06 16:27
Red Lion provides high performance, feature-rich products that give users freedom to select the best systems to drive innovation. Regardless of the brand of PLC or other equipment specified, Red Lion's data acquisition products, powered by Crimson®,  enables connectivity to virtually anything in your system with point-and-click simplicity.
---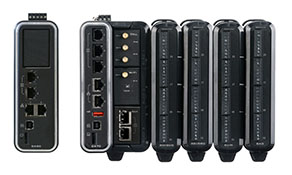 Red Lion's FlexEdge® Intelligent Edge Automation Platform brings industrial data together as never before to transform edge computing. FlexEdge provides a scalable solution to integrate complex multi-vendor environments into digital transformation strategies, while providing a futureproof  solution for changing application needs. The FlexEdge form factor adapts as applications needs change; effortlessly scale by adding up to ten hot-swappable I/O or PID modules. FlexEdge with HDMI makes it easier for you to more rapidly access, connect and visualize your industrial data so you can use that data to power the performance of your operations. Avoid costly and complex rip-and-replace scenarios by leveraging the innovative sled  architecture, designed to enable organizations to leverage new communications technologies as they become available. Learn more.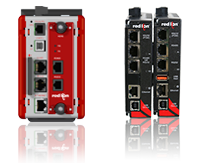 The Data Station from Red Lion is an advanced, next generation data acquisition and protocol conversion solution for a connected industry. In addition to supporting over 300 industrial drivers, it also offers data, event and security logging with cryptographic signature support; remote machine access through an advanced web server; connectivity to some of the industry's most popular IIoT platforms and embedded OPC UA server functionality.
The built in serial ports, 10/100 BaseT(X) Ethernet port, an optional connector for additional specialized communications and comprehensive, easy-to-configure protocol conversion capabilities enables disparate devices to communicate seamlessly with each other or send data to upstream systems. Learn more.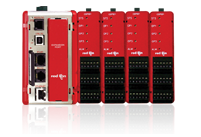 The Red Lion Modular Controller features an easy method of integrating multi-zone PID control, data acquisition, and I/O into your PC, DCS or PLC control systems. Expanding functionality is simple by stacking up to 16 hot swappable slave modules together to collect data. The Modular Controller is available with features include protocol conversion, built-in web and FTP server. Learn more.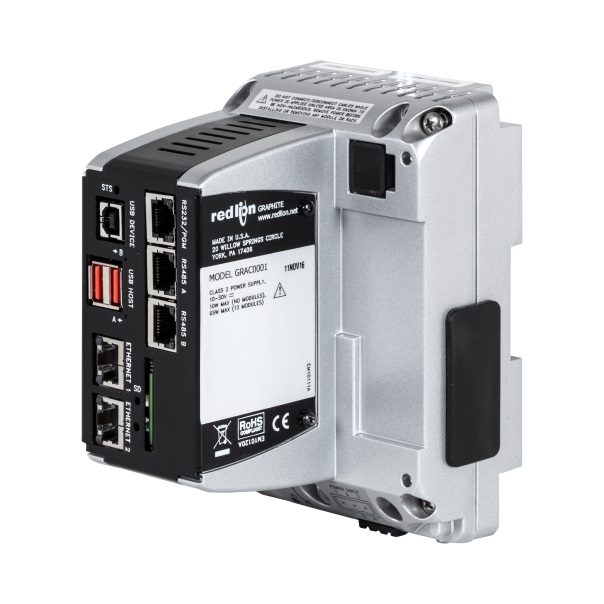 In addition to native support of IEC 61131 programming languages, connectivity to IIoT platforms and OPC UA server capability, Red Lion's rugged Graphite Edge controller communicates with over 300 protocols, providing protocol conversion, data, event and security logging with cryptographic signature support, and advanced web serving and data visualization functionality in a versatile form factor ideal for a variety of applications.  With its rugged, all-metal construction and wide operating temperature range, the Graphite Edge is designed to operate in the harshest environments. Learn more.