Contributing to a
Sustainable World
Our Approach
As part of Spectris, we have established the overall goal to achieve Net Zero across our value chain by 2040. In support of this goal, we have set the following targets:
Our Operations
We commit to reducing absolute Scope 1* and 2+ emissions by 85% by 2030 and achieving Net Zero by 2030.
Our Value Chain
We commit to reducing absolute Scope 3*+ emissions by 42% by 2030 and achieving Net Zero by 2040.
Sustainability is not just about how we do business; it is the business we are in.
Our products help our customers become more sustainable, both economically and environmentally, because they are designed to improve productivity and reduce waste.
We are proud to be committed to achieving Net Zero across our organization, covering everything from the electricity used in our manufacturing processes, to goods and services purchased, to the efficient products we provide to our customers.
Putting Practice into Place
Across Red Lion, we're taking steps to incorporate sustainability best practices in our day-to-day business. In support of these targets, we are:
Undertaking global energy efficiency audits to reduce emissions at our manufacturing sites
Partnering with our suppliers to strengthen the environmental performance of our supply chain
Engaging our workforce - through our engineering skills and mindset, we will use an enhanced consciousness of our environmental footprint to empower our employees to be part of the solution
A full roadmap of our Net Zero commitment can be viewed here.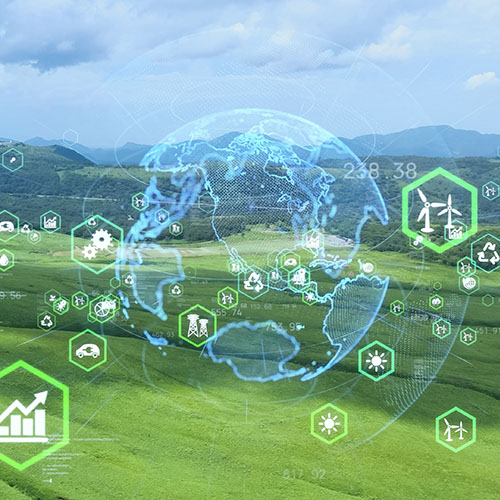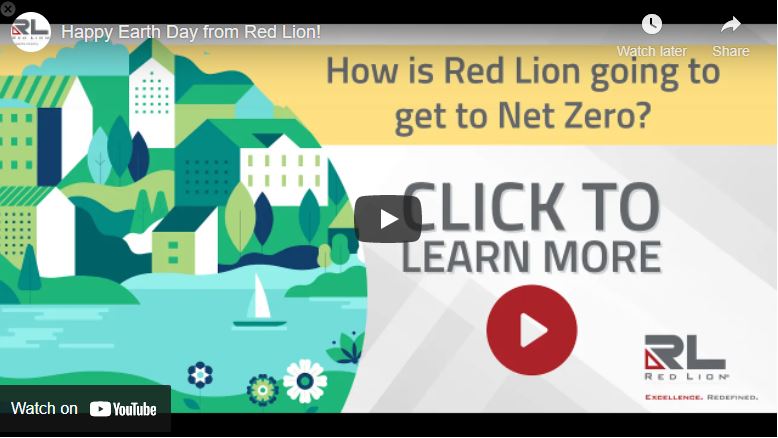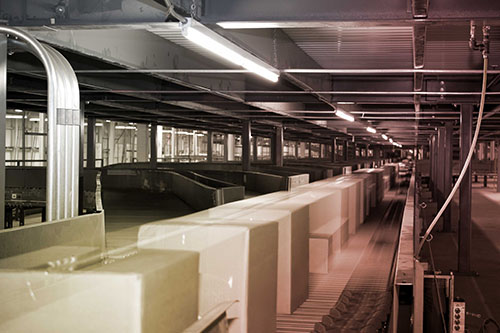 Paper Waste Initiative
Our employees took part in a Lean Manufacturing initiative that tasked the project team with identifying a way to drive sustainability across several key metrics. With the goal of reducing waste, the team sought to reduce the complexity of the packaging process, including the number of plastic bags used across all products.
During their review process, the team made three key discoveries:
There was not a standardized packaging strategy across product lines
Required in-box product literature was generating added cost and waste due to inconsistent print formatting
Overly complex packaging was resulting in increased time and labor
The Plan
Create an action plan to simplify and standardize packaging
Ensure standard UL requirements for all literature
Create an action plan for literature reduction across all products
Implement a process to ensure standardized packaging for future products
The Result
With these proposed changes, the team recognized a reduction in projected annual paper product usage of approximately 2,400,000 sheets of paper per year (roughly 288 trees) and eliminated 350,000 plastic bags per year which translates to a total CO2 emissions savings of 19 tons.
Helping Customers Reach Their Sustainability Goals
Red Lion products regularly help our customers achieve savings, whether it's time, money, or resources. The following examples show how our products help our customers achieve their sustainability goals.
Britax Römer – Driving higher production output by reducing downtime and improving overall profitability.
Six Best Practices for Effective Wind Farm Operation – Using Industrial Ethernet Switches to Assure Maximum Uptime.
Application Note – Multinational mining company manages environmental responsibilities.
Footnotes from above
*Scope 1 emissions are direct emissions, such as company-owned buildings and equipment
+Scope 2 emissions are indirect emissions, such as company-used electricity and energy generation
*+Scope 3 emissions are other indirect emissions, such as supply chain and employee travel