Submitted by admin on Tue, 2015-11-10 16:12
Red Lion® provides a wide variety of sensors to work in conjunction with your panel meters and controllers. Red Lion's sensors have been specified and and tested to work with our products. Sensors include analog, digital and other process specific sensors, you should feel confident in the quality and performance of this equipment.  
---
Analog Sensors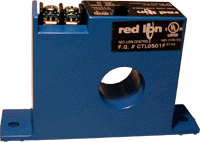 Whether you are measuring heater current or simply the current in a line, we have the right solution. Our sensors include current transducers, current transformers and current shunts in various inputs. Our product offering includes fixed or split-core models for easy installation.
Learn more.

Red Lion offers a wide variety of temperature sensors. Both RTD and thermocouples sensors are available in various mounting configurations to satisfy your application requirements. Includes quick disconnects field-cuttable and amplifiers. 
Learn more.