Crimson® 3.2 is Red Lion's powerful next-generation configuration software for FlexEdge® controllers.
Crimson 3.2, Gold Build - 3.2.0064.0


Crimson 3.2 software features support for advanced networking capabilities including routing, VLAN support, VPN client/server and certificate management. In addition, Crimson 3.2 supports over 300 protocol drivers, including Modbus RTU and TCP/IP, EtherNet/IP, Emerson ROC, and both DNP3 serial and Ethernet communications. With an intuitive, drag-and-drop graphical user interface and support for  multiple simultaneous conversions, customers can easily integrate virtually any PLC, RTU, or industrial asset to the most popular IIoT clouds or SCADA platforms.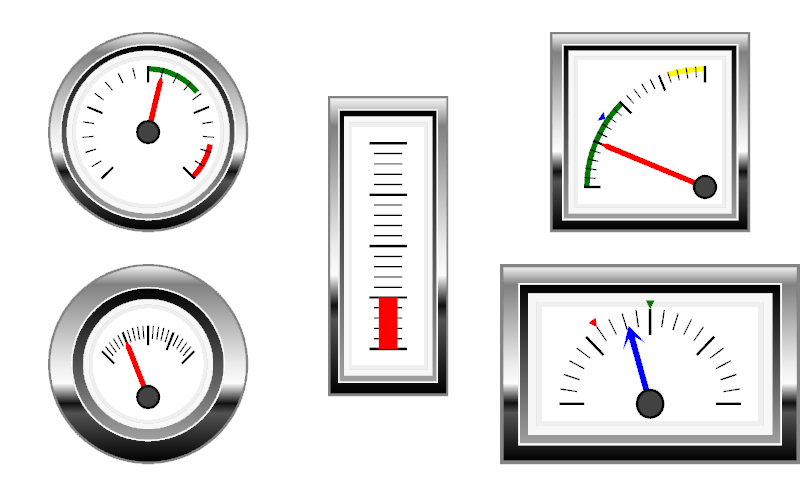 Updated and expanded symbol libraries and primitives with anti-aliased rendering provide designers with added options for creating interfaces that deliver greater visual effectiveness with a more natural appearance. Crimson 3.2's gauges can dynamically adjust to virtually any application need; practically every feature, including bands, bugs, and colors, can be assigned data tags that change as processes change – keeping the user experience consistent.
Primitives can be filled with a variety of options, including patterns that simulate cylindrical containers or metallic surfaces. Rounded, beveled and fileted figures, with the ability to omit the corner on any set of corners, creates even greater flexibility in creating custom shapes.


Figure 1 Create custom shapes easily with Crimson 3.2
These enhancements unite to deliver screens that accelerate operator learning and enable greater comprehension of on-screen information, symbols and messaging.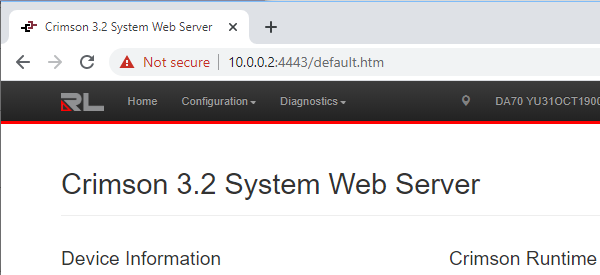 Securely monitor and control applications from a remote location using the Crimson 3.2 enhanced web server, with its mobile responsive design, a full-screen display option ideal for tablet or mobile display, HTTPS operation with the provision of certificates, HTTP redirect, CSS, and JavaScript support. In addition, Crimson 3.2 now also supports a system-based web server out of the box for real-time system configuration and management.
Crimson 3.2 also supports a "zero-configuration" network option that allows a device to be connected to your network and referenced by name from your PC without the need to add DNS or HOST file entries. Crimson will also create a webserver SSL certificate using that name, allowing error-free development of secure websites.
Automate downloading of data from Microsoft SQL Server to populate values in a process using SQL Queries. Typical applications include importing recipes for batch applications or populating production expectations (KPIs) for shift.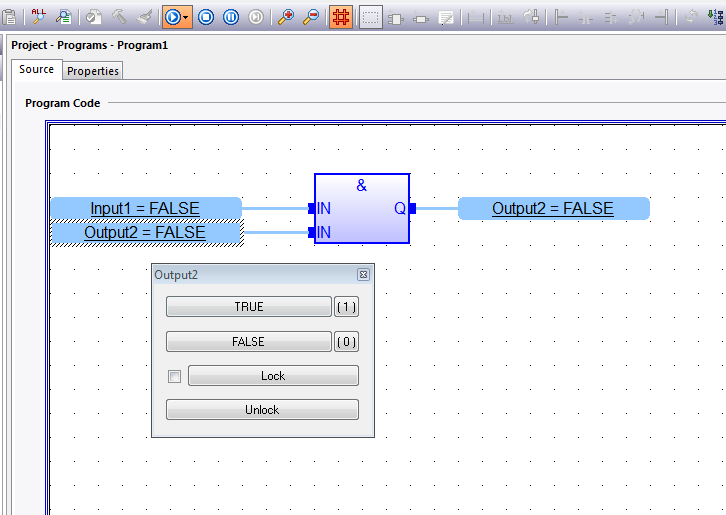 Figure 2 Function Block programming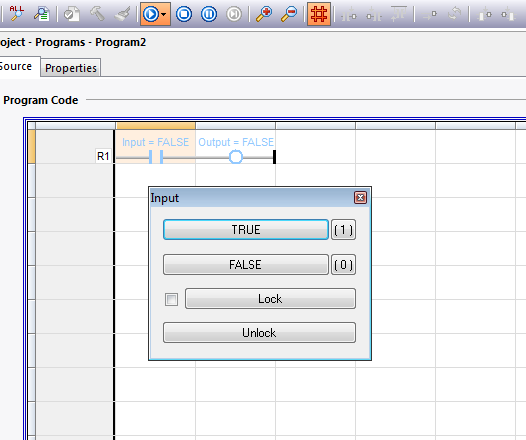 Figure 3 Ladder programming
Crimson 3.2 also includes Crimson Control, enabling organizations to use IEC 61131 programming languages – such as ladder logic, function block, structured text, and instruction list – to solve specific application needs by developing logic control much like a Programmable Logic Controller (PLC) or Remote Telemetry Unit (RTU) without the added expense. Complete with online debugging capabilities and the ability to password-protect programs and variables, Crimson Control is optionally supported natively on our FlexEdge Controller products.
Downloads
Crimson 3.2, Gold Build - 3.2.0064.0
Note: This build requires a PC running Windows 7 or later. Tablet PCs are not supported at this time.
Installing Crimson 3.2 software is as easy as 1-2-3:
1. Right-click on the Download link below and select Save As
2. Select a suitable directory on your PC to save the file
3. When the download is complete, run the file to install
Click here to download (640 MB)


Problems downloading may be due to heavy internet traffic. If you experience problems, please try downloading at a later time.
Crimson End User License Agreement
Previous Builds
Please refer to the Revision History for older versions of this software.
 
Documentation
Crimson 3.2 Software Guide (LP1153C) 19MB
Crimson 3.2 Reference Guide (LP1157A) 2.1MB
Crimson 3.2 Function Block Reference Manual (LP1158A) 1MB