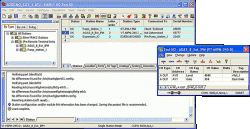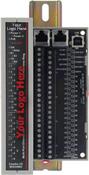 Specifications:
Configure, calibrate and test Sixnet® I/O modules and controllers. Provides basic configuration and maintenance tools for Sixnet hardware, and is supplied at no cost to purchasers of Sixnet products. A number of optional feature sets and IPm® add-ons are available to enhance the capabilities of your Sixnet systems.
Optional Features Sets:
SCS (Scalable Control System) Features
This feature set includes importing, tag name exporting to other applications and I/O transfers between Sixnet and Modbus devices. 
Note: This SCS option is required when using the ISaGRAF Workbench to develop ISaGRAF 
 
Datalogging
This feature set includes Sixlog datalogging, automatic host transfers and client transfers and the Datalog Server.
Note: The Datalogging feature set is required if you will be using the optional Citect Datalog Server add-on or the API 21.1 datalogging capability of the AGA add-on.
IPm Advanced Features
Gain access to LINUX-visible features in IPm controllers, including file loading and advanced diagnostics using Telnet and/or ftp. This feature set includes the IPm Advanced Development Kit, which provides a library of functions to access the IPm I/O registers and the ability to write C programs for use in your IPm controllers.