Submitted by don.kline on Thu, 2020-02-27 11:51

Overview:
Red Lion's IIoT gateways and routers offer reliable connectivity to deployed assets. Ideal for harsh environments, these rugged devices offer secure communication between SCADA servers, RTUs, PLCs, remote I/O and other connected devices such as security cameras or industrial sensors.
Device Management
The FlexEdge and Industrial Pro gateway and router products can be managed locally through direct device connection or remotely via SixView Manager® software, our flexible remote management software package designed to help increase productivity and reduce costs for organizations. With a web-based console and customized dashboard, users are able to remotely access, configure and manage critical device information from a central location.
Security
Designed to deliver secure communications to remote locations, our industrial routers support robust security features such as VPN tunnels, port forwarding, stateful firewall, packet filtering, data encryption and an Access Control List (ACL).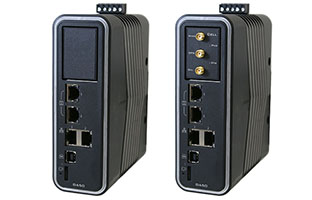 FlexEdge® Secure Edge Networking Gateway
FlexEdge® Secure Edge Networking Gateway offers modular communication including 4G LTE and Wi-Fi, enabling organizations to leverage new communications technologies as they become available and as applications needs change. This flexible system provides secure connectivity where you need it most. Learn more.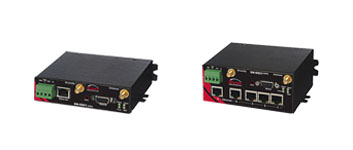 IndustrialPro Cellular Routers
IndustrialPro cellular routers support the latest 4G LTE networks with fallback to 3G networks from leading global cellular carriers. This gives customers the flexibility to choose from a host of carriers that serve different locations. Learn more.