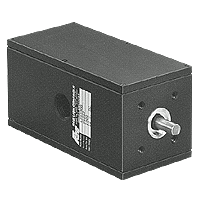 Part #: ZHG10004
This product is currently unavailable for online purchase.
Please contact Customer Service at +1 (717) 767-6511 or
customer.service@redlion.net
for more information.
Specifications:
Heavy Duty Housing
Current Sink Output
1/2" NPT Conduit Connector
1000 Pulses Per Revolution
Max. Speed Capability 6000 RPM
0.375" (9.5 mm) Shaft Diameter
Accessories
Click on the accessory types below to view accessories related to this product.
Cables and Adapters
Couplings