Submitted by admin on Tue, 2015-11-10 13:41
Red Lion® provides a broad selection of signal conditioning products for frequency, temperature and process applications. Our signal conditioning solutions range from dedicated to universal models capable of accepting over 100 inputs, which allows these units to be used almost anywhere.
Frequency Input

Red Lion's IFMA signal conditioning products accept frequency inputs from 1 Hz to 25 KHz and provides an analog output proportional to the input signal. User selectable current/voltage output allows for easy deployments in many applications. The IFMA includes universal input and 3-way isolation. Learn more.

The IFMR signal conditioning line from Red Lion accepts frequency inputs from .1 Hz to 25 KHz and provides outputs including over-speed, under-speed or zero-speed detection. With the built-in single relay output, the IFMR series can be set to trip anywhere from .1 Hz to 25 KHz. This product line supports universal input, alarm latching and resetting. Learn more.
Temperature Inputs
Also see the IAMS and the IAMA universal signal conditioners under process inputs.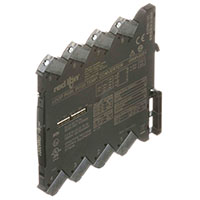 Measuring RTDs at a distance can be a challenge, but with the IRMA signal conditioning line from Red Lion, remote RTD monitoring is easy. The IRMA accepts 2, 3 and 4 wire sensors and converts the signal to a 4 to 20 mA output. The IRMA is loop powered and designed to work in a variety of industrial applications. Learn more.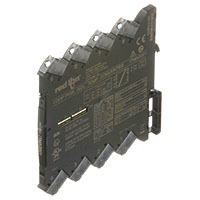 Red Lion's ITMA signal conditioning line makes remotely monitoring thermocouples or RTD signals easy. The ITMA accepts industry standard inputs and converts the signal to a 4 to 20 mA output. Cold junction compensation can be achieved internally or externally, via a DIP switch selection. Learn more.
Process Inputs

The IAMS from Red Lion is our most versatile signal conditioning product line. It can accept over 100 different combinations of signals, including process, DC current, DC voltage, thermocouples, RTDs, potentiometers, and linear resistance signals allowing most devices to be connected to most sensors. Our IAMS supports setpoints, analog output, 3-way isolation, and a programming module. Learn more.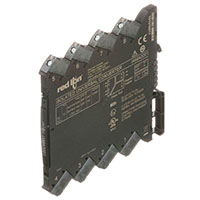 Red Lion's IAMA universal signal conditioner and isolator features an ultra-slim, small form factor design, ideal for a variety of industrial applications. With its .244" (6 mm) overall width, this slim line model can fit almost anywhere. The IAMA offers 3-way analog isolation and requires a programming kit to configure. Learn more.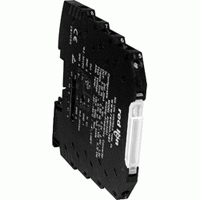 Red Lion's AIMI signal conditioning line provides passive electrical isolation and processing of analog 0 to 20 mA, or 4 to 20 mA current signals. The AIMI is loop powered and perfect for connecting control and process equipment. Learn more.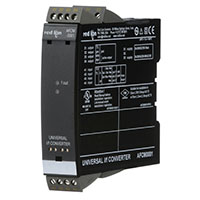 The AFCM line of universal input signal conditioning and conversion products from Red Lion converts process signals to user-definable frequency output signals. Providing simple operation, the AFCM is available with 0 to 25 kHz frequency output. The unit uses a PGMMOD Module for programming and displaying the process. Learn more.