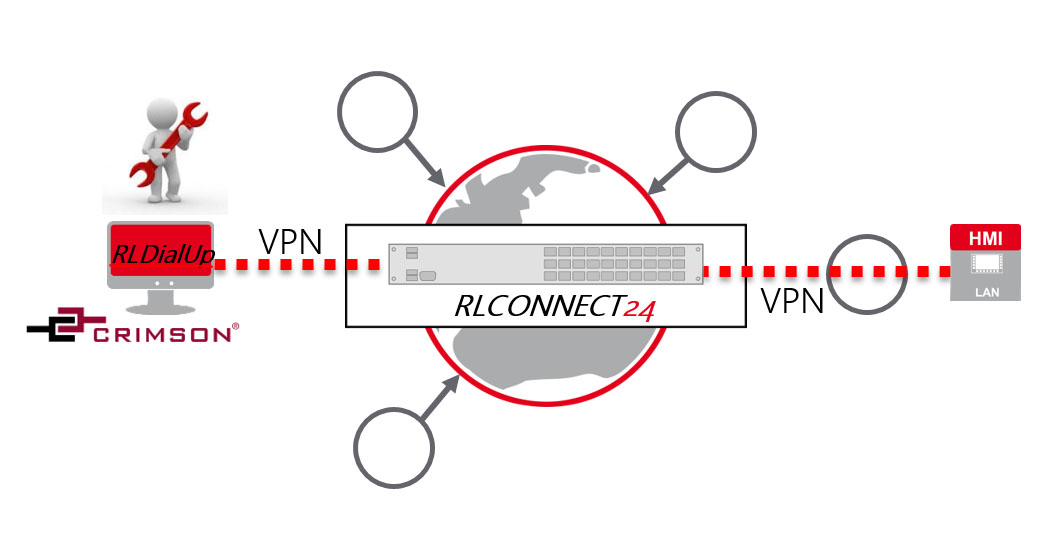 Red Lion's Remote Access Solution is easy to configure, monitor and use due to purpose built software.
SIMPLY.Connect
Complex configuration is a thing of the past. With SIMPLY.Connect you can connect compatible Remote Access Routers to the RLConnect24 platform in 3 easy steps using a smart phone.
STEP 2: SCAN
Simply scan the QR code on the enclosed card of the desired Remote Access Router. No scanner, no problem! Simply type in the serial number of the device.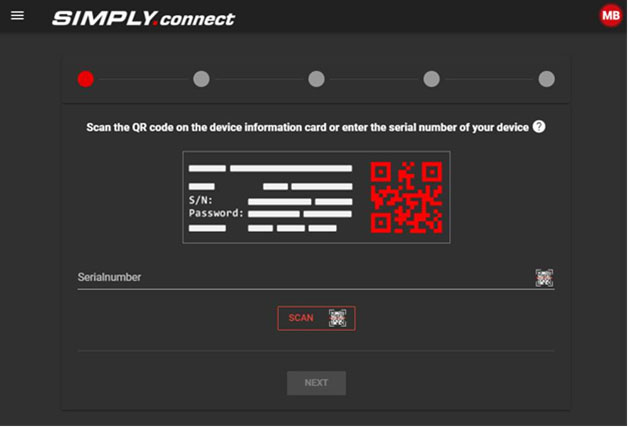 STEP 3: COMPLETE
Just assign a device name and your router is available in the portal!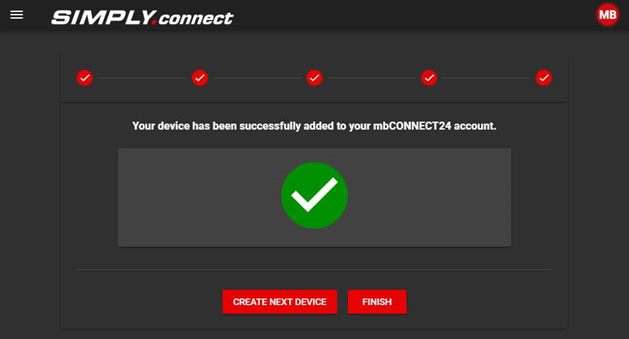 RLDialUp
Establish secure VPN connections from PC to remote access routers using RLDialUp client software. RLDialUp creates a secure tunnel between a technicians computer and the deployed industrial HMI, PLC, etc. Once the connection is established, load the manufacturers native configuration software (example: Crimson) to seamlessly update or configure remote equipment.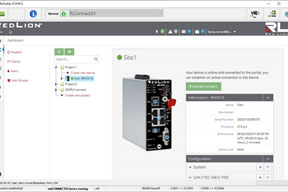 Download here: www.redlion.net/RLDialUp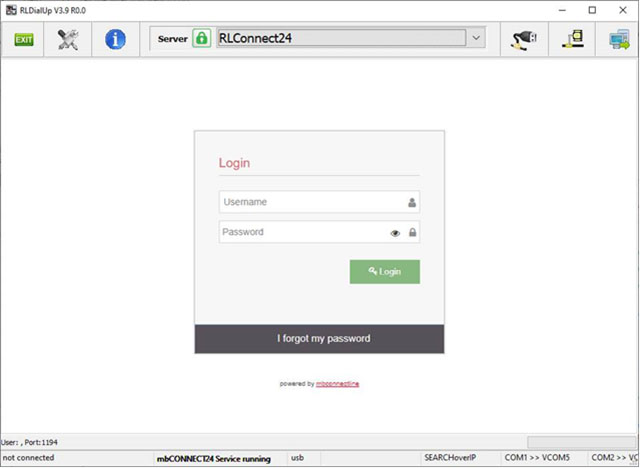 RLConnect24 Portal
The RLConnect24 portal is the foundation of the Red Lion Remote Access Platform. The RLConnect24 portal provides a central point for remote access, data logging, alarms for web-based visualization and M2M communication.
Remote Access
Remote Access enables the diagnosis and configuration of remote equipment helping reduce operational costs and reducing possible downtime. Red Lion's Remote Access Routers (RA50C, RA70S, and RA70K models) offer easy integration via different physical interfaces and industrial protocols. The RLConnect24 portal provides the centralized system for universal secure access to control systems, panels, drives, and controllers from different manufacturers.
Data Logging and Analysis
Log operational and system-generated data, measured values and meter readings directly on the remote service platform. Record worldwide production figures for management, track consumption statistics for billing, as well as wear and tear statistics to allow for the most efficient maintenance schedules.
Alarming
Instantly receive alarm notifications from an external trigger or from operational data with RLConnect24. Alarms can be sent via text message (SMS), email, and the integrated dashboard.
Data Visualization
Easily and quickly see real-time operational data directly on your web browser, on a smartphone or tablet. Quickly create dashboards in minutes using widgets, which include graphs, charts, and data tables.
Email rlconnect24@redlion.net to get started!
mbNETFIX Manager Lite
The mbNETFIX Manager Lite software allows for the configuration of the RA10C, Compact Industrial Firewall.
In learning mode, the firewall records all connections. Based on the captured packet table the user then decides which connections are allowed and blocks all others. He is comfortably supported by the MapView function. This unique graphical surface shows the user at a glance which connections are currently configured in the firewall and which network participants were detected. In addition, the network architecture and activities can be documented. To control data traffic, the industry firewall can filter allowed and forbidden data traffic based on the source MAC / IP addresses, destination MAC / IP addresses and ports. Of course, all other firewall functions like NAT, port forwarding and routing are also implemented.